Alright everyone this is my first streetfighter project so take it easy on me. Im open to suggestions so feel free. Here is what I have done so far.
When I bought the bike this is what it looked like
A friend wrecked it for me and helped me make up my mind to do a streetfighter project
First thing I did after the wreck was take off the front fairings, and threw on the dual dominator headlight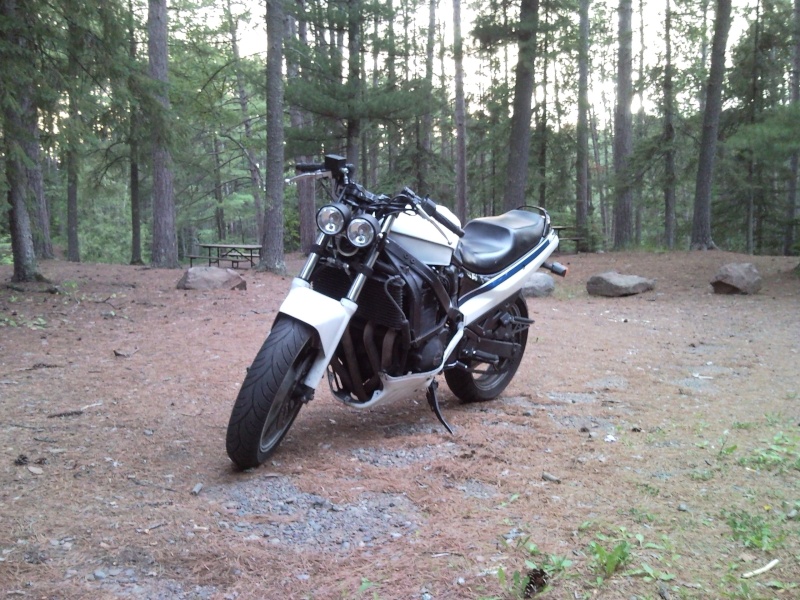 The big rear end was still buggin the crap out of me so I finally ditched that. When I took it off I fount out there was a whole mounted on bracket for the rear tail light so I lost quite a bit of weight also
I got to have a little fun by installing a stage 3 Jet Kit and the K&N Filters, I learned alot about carbs do this, so if anybody needs any help with them I have been there and back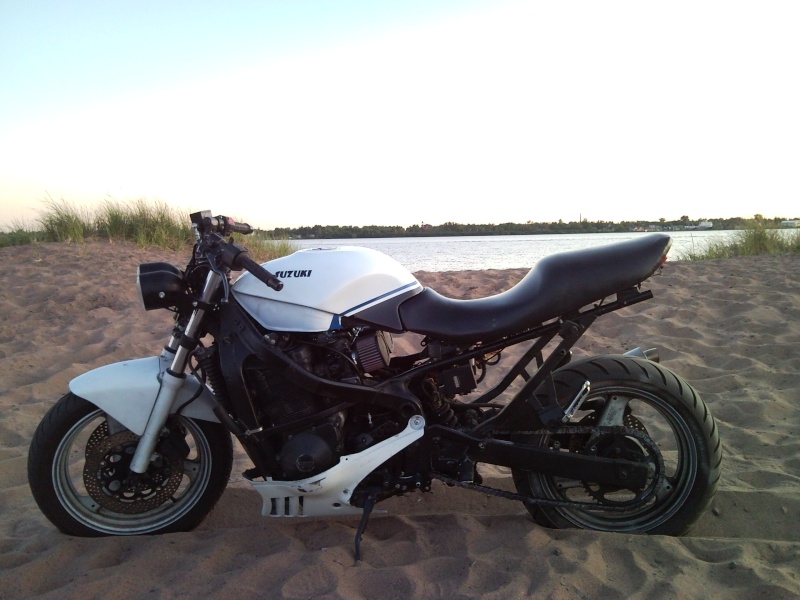 The Seat had to go so this is me doing a hackjob. Right now Im just working with what shape I want As soon as I figure it out Im going to take it to a pro to have it foamed. I also chopped about 3 inches off the back of the seat, this is for future plans I have with the subframe. The Seat is like this through most of the pics after this "THIS IS SOMETHING I KNOW SO PLEASE DONT FOCUS YOUR ATTENTION ON IT"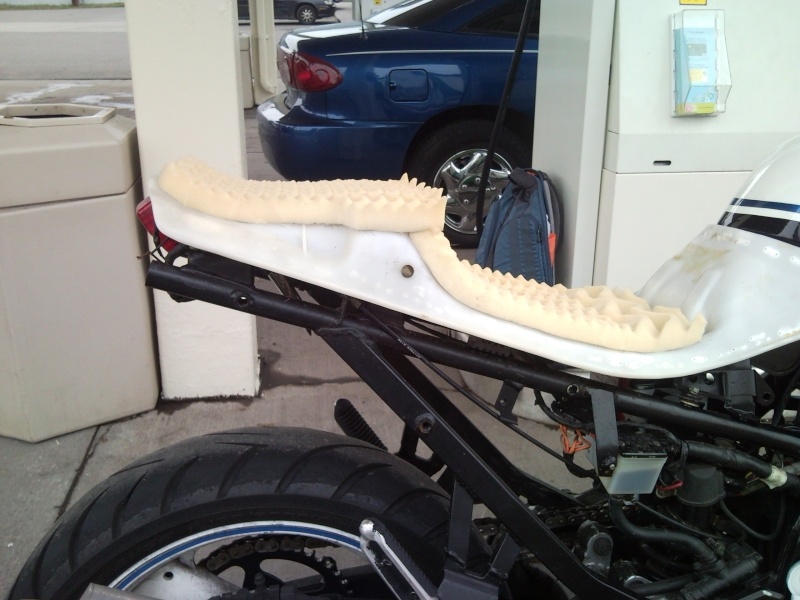 Me and Adam had some extra time so we decided to chop the crap out of the front fender is was entirely to big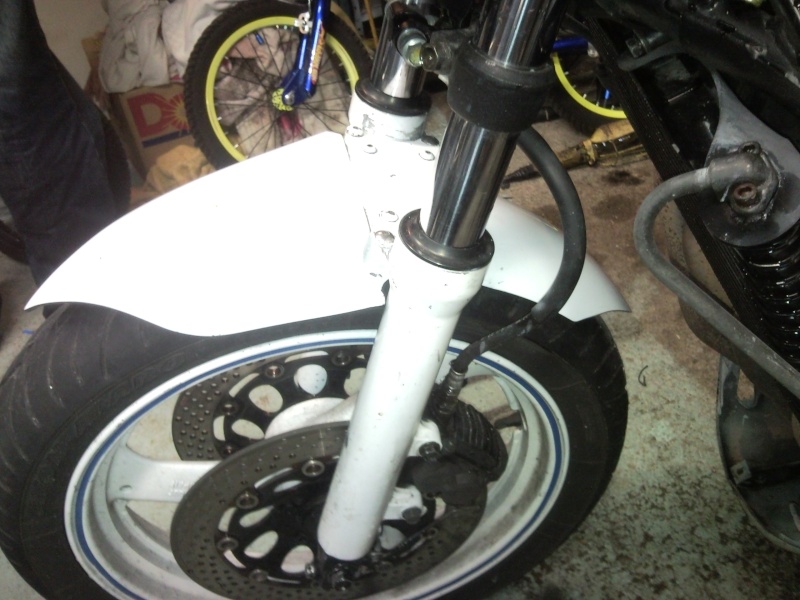 Found a headlight I liked better for cheaper and it sort of fits the look I want better. I also ditched about 5 pounds of handlebar weight and replaced them with some Moose racing handlebars and universal risers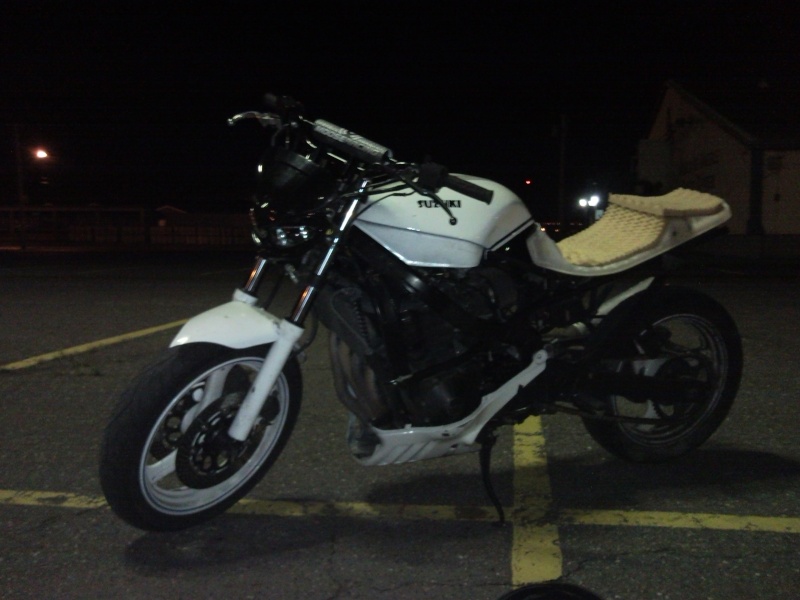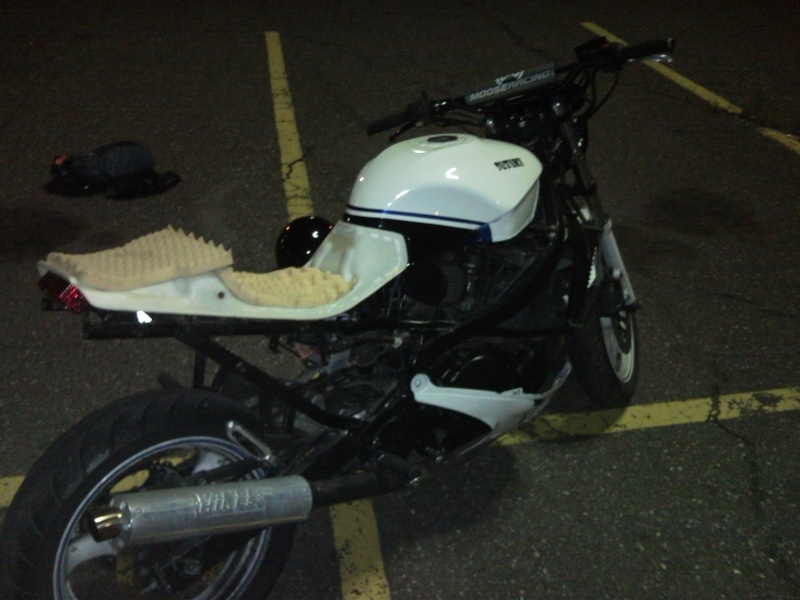 List of Mods and Cost
Jet Kit and Filters $200
Seat Uphostery and Modifications $0
Front Fender Modifications $0
Handlebars and Risers $70
Headlight $25
I will try to include more detailed pics now that I have everyone caught up